// February 23rd, 2014 // 16 Comments » // Photography
Took this picture at 6:39 AM – no idea what it was (meteor?), but it looked pretty spectacular through binoculars. It was visible for a good ten minutes before the Sun got too bright.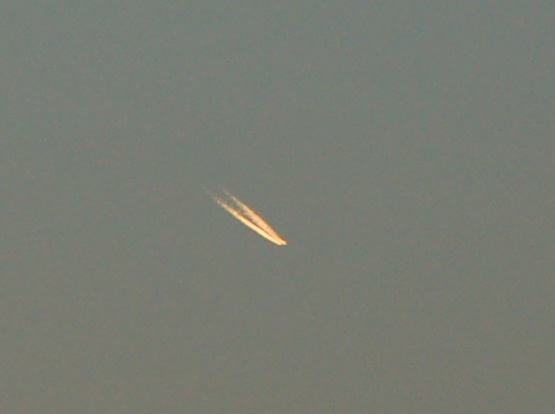 Update: I've uploaded the original pictures with exif data, including a zoomed-out version for perspective. 23-29 in the series are almost identical shots.
GPS coordinates, if it helps: 12.981133, 80.259994
DSC_0030_circled.JPG (Zoomed out)